ISIR
The Institute of Scientific and Industrial Research, Osaka University
大阪大学
産業科学研究所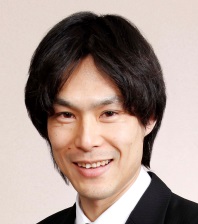 LAST UPDATE 2017/02/26
研究者氏名


Researcher Name

谷口正輝

 Masateru TANIGUCHI

教授

 Professor

所属


Professional Affiliation

大阪大学産業科学研究所
The Institute of Scientific and Industrial Research, Osaka University

バイオナノテクノロジー研究分野

Department of Bio-Nanotechnology

研究キーワード


Research Keywords

1分子科学
1分子技術
DNA、RNA、ペプチド
微細加工技術
Single molecule science
Single molecule technology
DNA, RNA, peptides
Micro/nano-fabrication technologies
研究テーマ


Research Subject

1 分子解析技術を用いた生体分子解析


Decoding the biological information of individuals using single molecule science and technologies
研究の背景 Background
次世代DNAシークエンサーは、生命科学を切り拓く極めて重要な計測機器であり、医科学に革命的なインパクトを与え続けています。疾病の予防・診断・治療に応用できる次世代シークエンサーには、超高速・超低コスト・高精度で、遺伝子を解読し、遺伝子発現を定量解析できることが強く望まれています。電気計測による1分子シークエンス技術は、このようなDNAシークエンサーを実現すると期待されています。
Next generation DNA sequencers are very important tool to make a big leap for life science and provide a revolutionary impact to medical science. Not only ultra-high speed and ultra-low cost but high accuracy to sequence DNA and quantitative gene expression level are strongly demanded, in order to apply next generation sequencers to prevention, diagnosis, and therapy for diseases. Single-molecule electrical sequencing technology will be applied to ultrahigh speed and ultralow cost DNA sequencers.
研究の目標 Outcome
疾病の診断に応用できる遺伝子診断やタンパク質診断、ゲノム創薬、および個別化医療の実現に向けて、DNA、RNA、タンパク質を1分子レベルで解析する方法を開発しています。1分子検出と識別、1分子操作、および1分子のダイナミクス制御の学理となる1分子科学の構築とともに、これらの1分子科学を基盤とする1分子技術の開発を行っています。
Our studies involve the development of single-molecule analytical technologies for DNA, RNA, and protein sequences for genomic and proteomic applications toward disease diagnosis and genomic and personalized medicine. We simultaneously develops single molecule technologies based on single molecule science for detecting and identifying single molecules, manipulating single molecules, controlling dynamics of single molecules
研究図
Research Figure
Fig.1. Schematic diagram of identifying single molecules via tunneling currents. Fig.2. Operating principle of single molecule electrical sequencing technology for identifying DNA, RNA, and peptide. Fig.3. Schematic diagram to control the fluid dynamics of single molecules.
文献 / Publications
Nat. Nanotechnol., 5 (2010) 286. Nat. Commun., 1 (2010) 1141. Sci. Rep., 2 (2012) 00501. Nat. Nanotechnol., 9 (2014) 835.
研究者HP
tanigutisanken.osaka-u.ac.jp