RIES
Research Institute for Electronic Science, Hokkaido University
北海道大学
電子科学研究所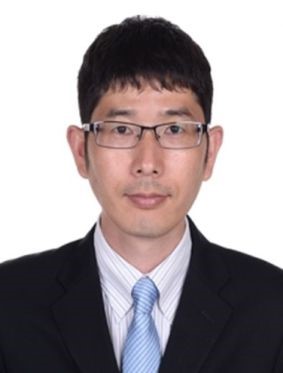 LAST UPDATE 2017/08/04
研究者氏名


Researcher Name

柚山健一

 Ken-ichi YUYAMA

助教

 Assistant Professor

所属


Professional Affiliation

北海道大学電子科学研究所
Research Institute for Electronic Science, Hokkaido University

物質科学研究部門・分子フォトニクス研究分野

Material and Molecular Sciences, Laboratory of Molecular Photonics

研究キーワード


Research Keywords

光トラッピング
顕微計測
光誘起結晶化
Optical trapping
Microscopy and micro-spectroscopy
Laser-induced crystallization
研究テーマ


Research Subject

光トラッピングによる分子・ナノ粒子の集積と機能化


Assembly and functionalization of molecules and nanoparticles by optical trapping
研究の背景 Background
溶液中でランダムに運動する分子・量子ドット・ナノ粒子などを非接触かつ非破壊に集め、任意に配列することは、ナノ物質科学において必要不可欠な技術です。光の力学的作用である光圧は、直接それらを捕捉・操作することを可能にし、分子結晶化の時空間制御やナノ粒子のパターニングなどを実現してきました。
It is an indispensable technology in nanomaterials science to gather molecules, quantum dots, and nanoparticles that randomly move in solution and arrange them into an arbitrary pattern in a non-contact and non-destructive manner. Optical forces have enabled us to directly trap and manipulate molecules, quantum dots, and nanoparticles in solution and realized the spatio-temporally controlled molecular crystallization, the patterning of nanoparticle, and so on.
研究の目標 Outcome
集光レーザーの光圧を用いることにより、タンパク質・有機/無機ハイブリッド化合物・量子ドットなど光捕捉し、それらを集積することにより優れた力学特性や光学特性を持つナノファイバー・結晶・超格子の作製を目指します。顕微計測により、分子やナノ粒子の集合過程と機能発現のダイナミクスを明らかにします。
In our research, we trap and confine proteins, organic/inorganic hybrid compounds, and quantum dots with the use of an optical force of a tightly focused single laser beam and fabricate nanofibers, crystals, and superlattices having unique mechanical and optical properties. We also reveal their gathering process and function generation dynamics by microscopy and micro-spectroscopy.
研究図
Research Figure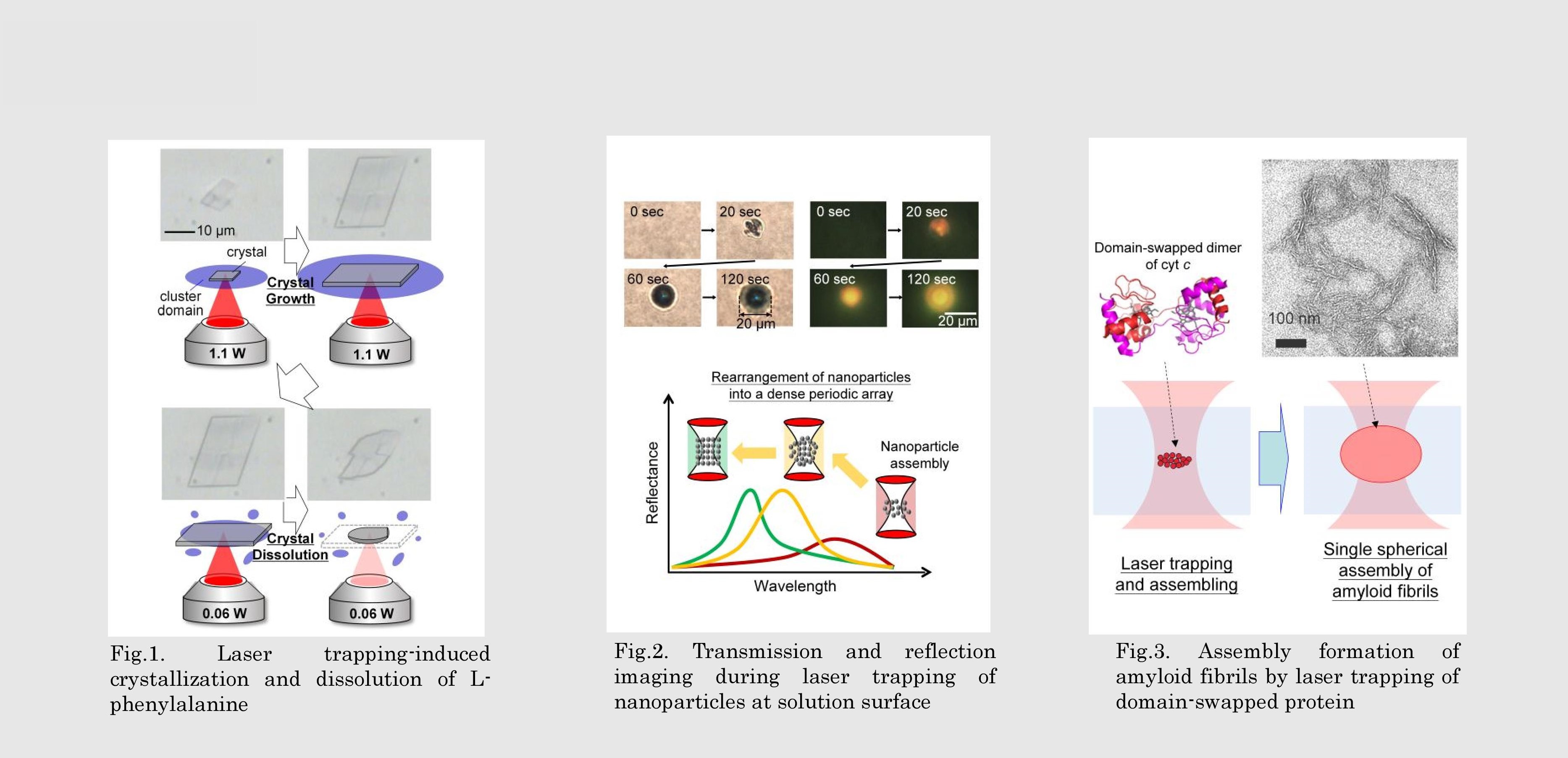 Fig.1. Laser trapping-induced crystallization and dissolution of L-phenylalanine Fig.2. Transmission and reflection imaging during laser trapping of nanoparticles at solution surface Fig.3. Assembly formation of amyloid fibrils by laser trapping of domain-swapped protein
文献 / Publications
J.Phys. Chem. Lett., 4, 2436 (2013). J. Phys. Chem. C, 120, 15578 (2016). Langmuir, 32, 12488 (2016). Cryst. Growth Des., 16, 953 (2016). Nano Lett., 16, 3058 (2016). Langmuir, 33, 755 (2017).
研究者HP
yuyamaes.hokudai.ac.jp