ISIR
The Institute of Scientific and Industrial Research, Osaka University
大阪大学
産業科学研究所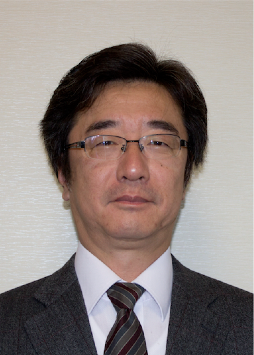 LAST UPDATE 2017/02/26
研究者氏名


Researcher Name

和田洋

 Yoh WADA

准教授

 Associate Professor

所属


Professional Affiliation

大阪大学産業科学研究所
The Institute of Scientific and Industrial Research, Osaka University

第3研究部門・医薬品化学研究分野

Division of Biological and Molecular Sciences, Department of Organic Fine Chemicals

研究キーワード


Research Keywords

細胞内膜輸送
初期発生・組織構築
細胞内情報伝達
Cell membrane dynamics
Embryogenesis and tissue development
Signal transduction
研究テーマ


Research Subject

シグナル伝達の制御を担う細胞内膜ダイナミクス


Endomembrane dynamics sustaining cell signaling and multicellular architecture
研究の背景 Background
研究の背景を記載します細胞内膜ダイナミクスは細胞外シグナルの受容、栄養供給を通じて、様々な生理機能の制御に必須な役割を果たす。多細胞体制の獲得と構築においては、シグナル伝達活性や組織構造がダイナミックに変化し、その制御にエンドサイトーシスが関与すると考えられる。
Membrane dynamics, especially endocytosis, has long been considered responsible for the downregulation of receptor-mediated signaling through its decreasing the number of cell surface receptors. Theoretically, the endocytic pathway plays essential regulatory roles during embryogenesis. This possibility has been raised many times; however, the relevance of endocytosis in the developmental context has not been well demonstrated.
研究の目標 Outcome
マウス初期胚では「ミクロオートファジー」とよばれる極めてユニークなメカニズムでエンドサイトーシスが進行する。ミクロオートファジーを伴うエンドサイトーシスが多彩なシグナル伝達の時空間制御を担い、多細胞生物の組織構築、初期胚パターン形成を支配する原理を明らかにする。
Multicellular organisms acquire complex architecture through highly regulated developmental programs in which cells respond to extracellular signals. The endocytic pathway performs essential regulatory roles both for the activation as well as the inactivation of signal transduction. This study elucidates the endocytic pathway as an important cellular facet of the positive and negative regulation of multiple signaling cascades during early embryogenesis.
研究図
Research Figure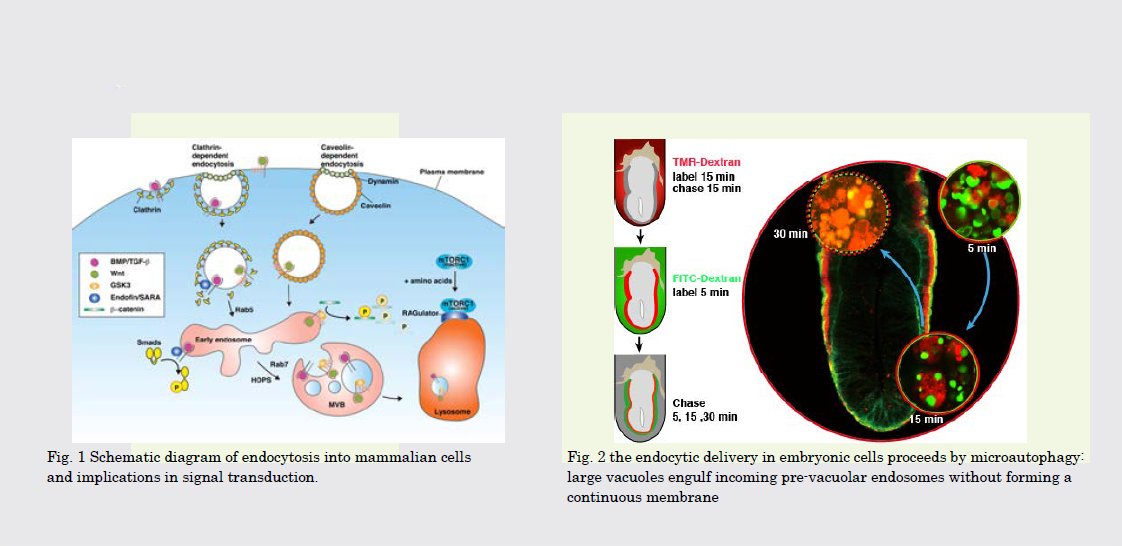 Fig. 1 Schematic diagram of endocytosis into mammalian cells and implications in signal transduction. Fig. 2 the endocytic delivery in embryonic cells proceeds by microautophagy: large vacuoles engulf incoming pre-vacuolar endosomes without forming a continuous membrane
文献 / Publications
Wada, Y., Sun-Wada, G.H., Kawamura, N., and Aoyama, M. (2014). Role of autophagy in embryogenesis. Curr Opin Genet Dev 27C, 60-66.
研究者HP
yohwadasanken.osaka-u.ac.jp