IMRAM
Institute of Multidisciplinary Research for Advanced Materials, Tohoku University
東北大学
多元物質科学研究所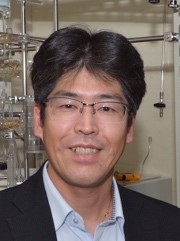 LAST UPDATE 2021/05/03
研究者氏名


Researcher Name

加藤英樹

 Hideki KATO

教授

 Professor

所属


Professional Affiliation

東北大学多元物質科学研究所
Institute of Multidisciplinary Research for Advanced Materials, Tohoku University

無機材料研究部門 物質変換無機材料研究分野

Division of Inorganic Material Research

研究キーワード


Research Keywords

光触媒
無機材料合成
人工光合成
Photocatalyst
Synthesis of inorganic materials
Artificial photosynthesis
研究テーマ


Research Subject

人工光合成を指向したエネルギー変換型光触媒の開発


Development of photocatalysts for energy conversion aiming at artificial photosynthesis
研究の背景 Background
持続可能社会を実現するためには,現行の化石燃料に強く依存するエネルギーシステムから再生可能エネルギーに基づくシステムへとシフトすることが不可欠である。そのためには,太陽光エネルギーを化学エネルギーへと変換する人工光合成技術の革新が重要な課題となっている。光触媒は人工光合成のための重要な研究分野であり,更なる発展が望まれている。
Shift from the present energy system based on fossil fuels to one based on renewable energy is necessary to achieve the sustainable society. Revolutionary growth of the technology for artificial photosynthesis which is the most potential technique to convert solar energy to chemical energy. Photocatalysis is an important research field of the artificial photosynthesis, and remarkable improvement is demanded.
研究の目標 Outcome
高効率な光触媒の構築を目指して,新規光触媒材料の開発および高効率化のための手法開拓を行っている。その目標に向かって,バンドポテンシャル制御による新規光触媒開発,および化学プロセスを駆使した露出結晶面制御および新規合成プロセスの開拓などを通じて光触媒の高効率化を行っている。
To construct highly efficient photocatalysts, my interest is focused on development of new photocatalyst materials and establishment of methods to improve performance of photocatalysts. Key methodologies to achieve them are band potential tuning, trap engineering, morphology control, surface modification, synthesis and/or post-synthesis treatment using various chemical processes.
研究図
Research Figure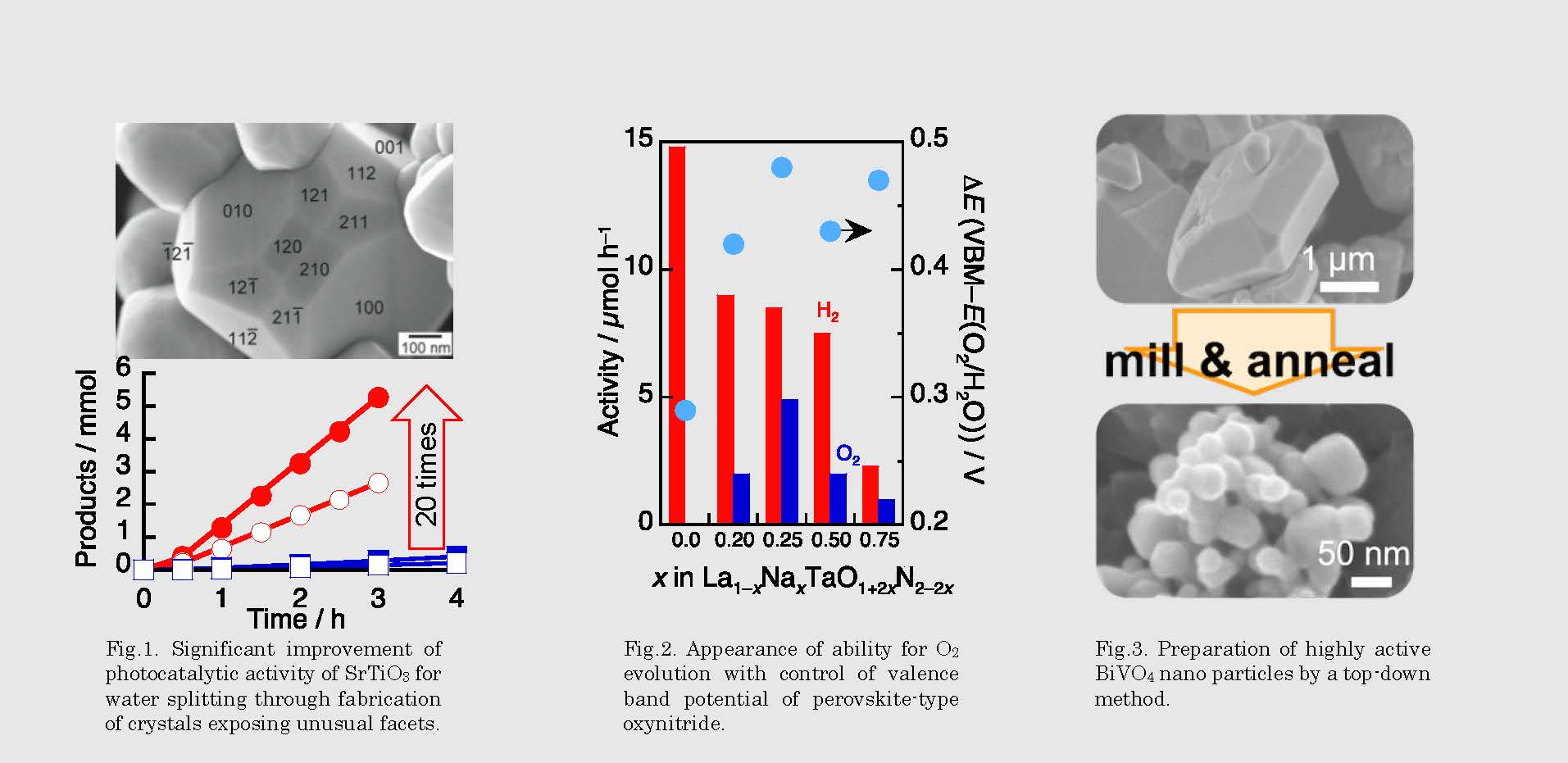 Fig.1. Significant improvement of photocatalytic activity of SrTiO3 for water splitting through fabrication of crystals exposing unusual facets.

Fig.2. Appearance of ability for O2 evolution with control of valence band potential of perovskite-type oxynitride.

Fig.3. Preparation of highly active BiVO4 nano particles by a top-down method.
文献 / Publications
Opt. Mater., 128, 112386 (2022). Sustainable Energy Fuels, 6, 1698 (2022). ACS App. Energy Mater., 4, 2056 (2021). ChemElectroChem, 7, 5029 (2020). ACS Sustainable Chem. Eng., 8, 12286 (2020). Appl. Catal. B, 252, 222 (2019). RSC Adv., 8, 38140 (2018). Appl. Catal. B, 206, 6114 (2017).
研究者HP
hideki.kato.e2tohoku.ac.jp