RIES
Research Institute for Electronic Science, Hokkaido University
北海道大学
電子科学研究所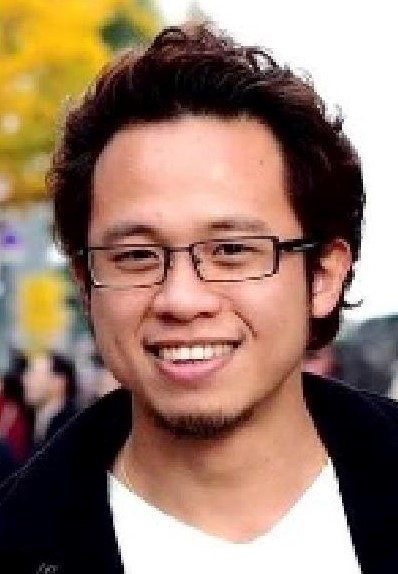 LAST UPDATE 2019/06/05
研究者氏名


Researcher Name

メルバート・ジェーム

 Melbert JEEM

助教

 Assistant Professor

所属


Professional Affiliation

北海道大学電子科学研究所
Research Institute for Electronic Science, Hokkaido University

光電子ナノ材料研究分野

Laboratory of Nanostructured Functional Materials

研究キーワード


Research Keywords

光半導体
物性物理学
透過電子顕微鏡
Optical semiconductor
Condensed matter physics
Transmission electron microscopy
研究テーマ


Research Subject

水中結晶光合成法に基づく半導体光・電子デバイスの開発


Design of semiconductor optoelectronic devices based on submerged photosynthesis method
研究の背景 Background
光合成は緑葉植物などでは基本となる反応としてよく知られていますが、その過程には水の分解も含まれています。これを人工的に創製した物質材料を用いて光合成を行わせる人工光合成の研究はグリーンテ技術として期待されています。この技術を半導体光・電子デバイスへ適用するためには、光が材料に及ぼす誘起効果を原子レベルの光物性評価、電気化学測定手法を駆使して光化学反応の本質の調査は重要です。
Photosynthesis is a well-known fundamental process in green plants, which include water decomposition reaction. An artificial photosynthesis process for materials fabrication is a promising green technology, especially for its application in optoelectrical devices making. Toward this objective, it is necessary to investigate the real phenomena of photochemical reaction by conducting light physical properties evaluation in atomic level and electrochemical measurement. Achieving this objective will allow a better understanding in light-induced process for nanomaterials fabrication.
研究の目標 Outcome
先端成長の特徴をもつ水中結晶光合成法(SPSC)によりZnOナノロッドの合成に成功しています。SPSC法を用いて、同じ様な形状をもつ半導体ナノ結晶作製の研究を取組んでいます。これらの材料の光物性を評価するためには、最新収差補正電子顕微鏡による原子構造解析、ならびに電子線損失分光法(EELS)を用いて複素誘電率測定か光吸収物性評価を行っています。
Submerged photosynthesis of crystallites (SPSC) is a facile method to fabricate ZnO nanorods with apical growth characteristic. This is due to light effect, which also can be observed in SPSC utilization towards different semiconductor nanocrystals. In order to study the light effect phenomena, the light physical properties are studied by analyzing complex dielectric function obtained from electron energy-loss spectroscopy (EELS) method in latest aberration corrected transmission electron microscope.
研究図
Research Figure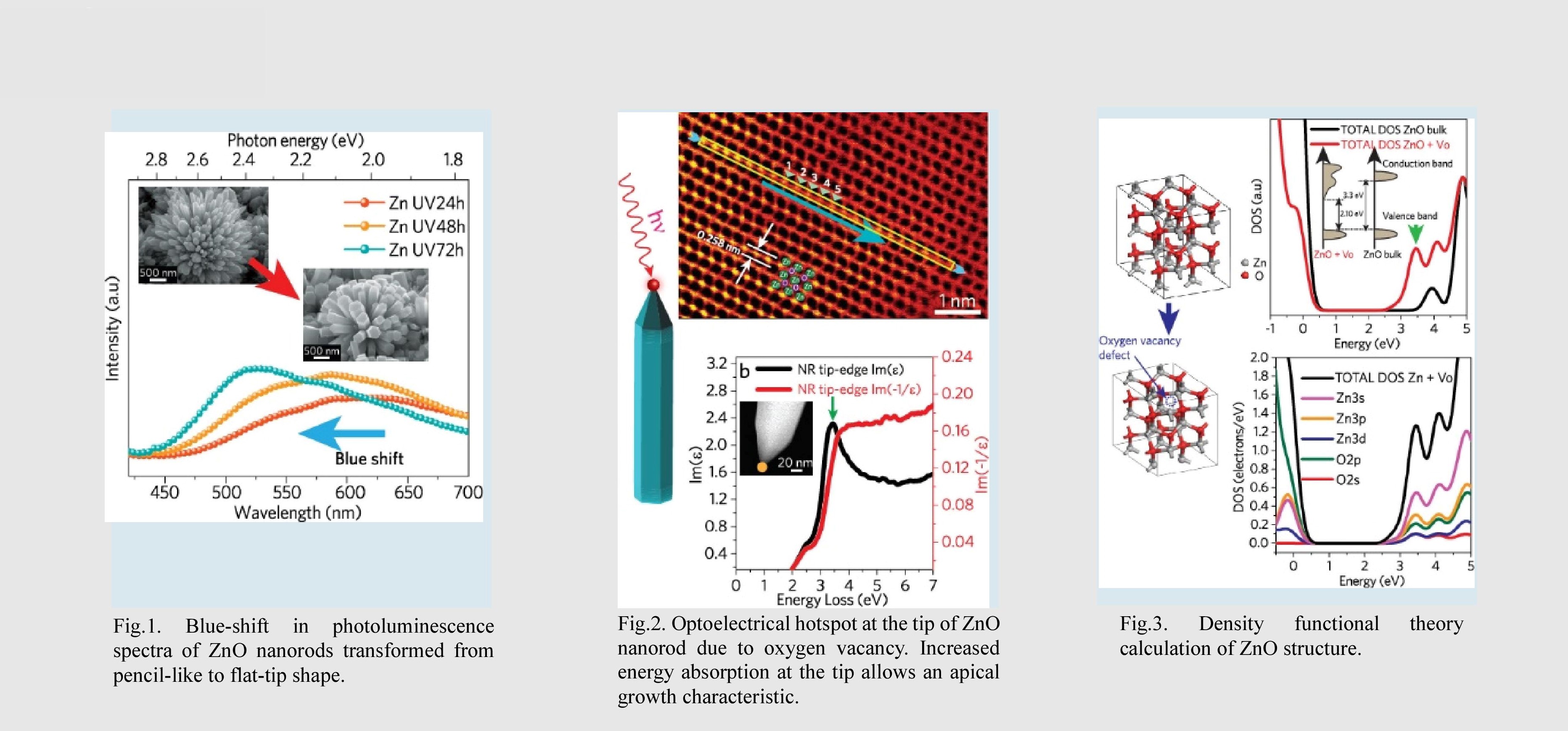 Fig.1. Blue-shift in photoluminescence spectra of ZnO nanorods transformed from pencil-like to flat-tip shape.

Fig.2. Optoelectrical hotspot at the tip of ZnO nanorod due to oxygen vacancy. Increased energy absorption at the tip allows an apical growth characteristic.

Fig.3. Density functional theory calculation of ZnO structure.
文献 / Publications
Sci. Rep., 5 (2015) 11429.

Nano Lett., 17 (2017) 2088-2093.
研究者HP
m_jeemes.hokudai.ac.jp