CLS
Laboratory for Chemistry and Life Science, Institute of Innovative Research, Tokyo Institute of Technology
東京工業大学
科学技術創成研究院
化学生命科学研究所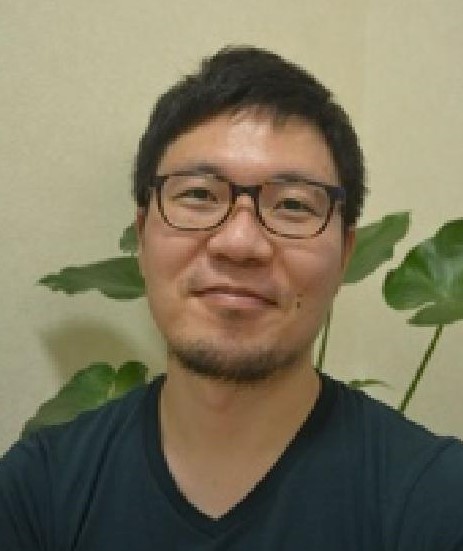 LAST UPDATE 2020/08/25
研究者氏名


Researcher Name

大林龍胆

 Ryudo OHBAYASHI

特任助教

 Specially appointed assistant professor

所属


Professional Affiliation

東京工業大学科学技術創成研究院化学生命科学研究所
Laboratory for Chemistry and Life Science, Institute of Innovative Research, Tokyo Institute of Technology

分子生命化学領域

Molecular bioscience

研究キーワード


Research Keywords

細胞周期
シアノバクテリア、葉緑体
システム生物学
Cell cycle
Cyanobacteria and Chloroplast
Systems Biology
研究テーマ


Research Subject

協調的細胞周期制御機構の解明と応用


Elucidation and application of coordinated cell cycle control
研究の背景 Background
バクテリアの増殖はDNA複製、細胞分裂が規則的に起動することで、ゲノム量と細胞サイズを一定に保つことができます。これまで、DNA複製など各現象において主要因子のほとんどが同定されてきました。しかし一方で、細胞の成長、DNA複製、細胞分裂がどのように協調しているかという普遍的なメカニズムはバクテリアでさえ全くわかっていません。基礎だけでなく微生物による物質生産への応用においても、増殖の協調的制御機構の解明は重要な課題です。
Bacterial cells maintain a constant genome amount and cell size by coordinating DNA replication and cell division with cell growth. Previously, most of the key factors involved in each proliferation step have been identified. On the other hand, however, the universal mechanisms of coordination of cell growth, DNA replication and cell division are largely unknown in bacteria. To understand the coordinated control of bacterial growth is important not only for basic science, but also for the application of microbes to material production.
研究の目標 Outcome
1細胞イメージング、合成生物学的手法を用いて、バクテリアの協調的細胞増殖制御機構の解明を目指しています。また微生物を細胞工場とするためには、究極的には増殖を止めた状態で目的の物質だけを生産させることが理想だと考えます。増殖機構を構成的に理解することを通して、最終的には細胞周期を合成遺伝子回路によって制御し、様々な物質生産に適したバクテリアの創成という応用展開も見据えています。
Using single-cell imaging and synthetic biology, we attempt to understand the coordinated regulation of cell growth in bacteria. And, in order to employ microorganisms as a cell factory, it is necessary to produce only useful materials without cell proliferation. Therefore, through the understanding of the mechanism of bacterial proliferation, we also aim to control the cell cycle by synthetic gene circuits and to create bacteria suitable for the production of various materials.
研究図
Research Figure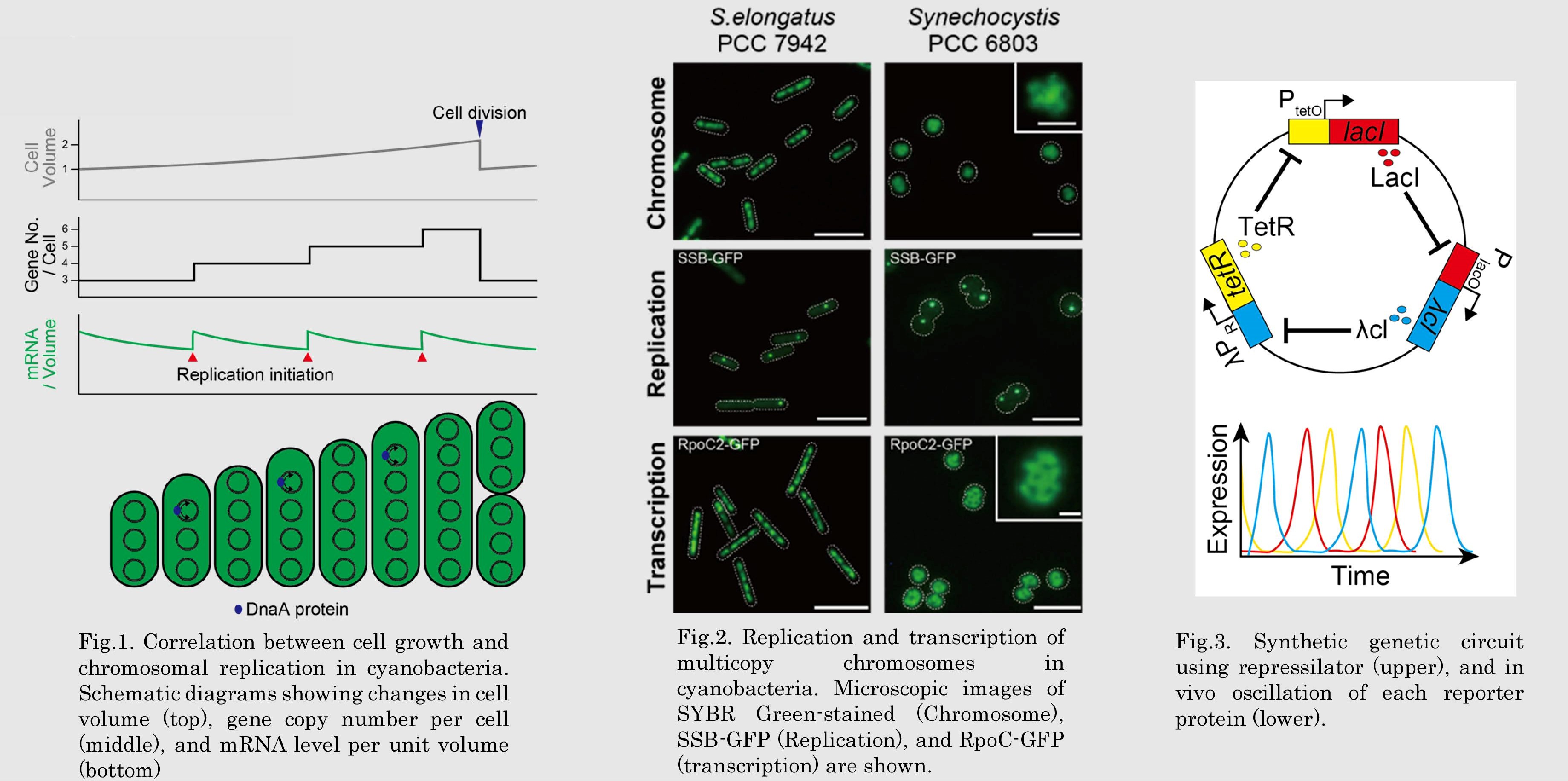 Fig.1. Correlation between cell growth and chromosomal replication in cyanobacteria. Schematic diagrams showing changes in cell volume (top), gene copy number per cell (middle), and mRNA level per unit volume (bottom) Fig.2. Replication and transcription of multicopy chromosomes in cyanobacteria. Microscopic images of SYBR Green-stained (Chromosome), SSB-GFP (Replication), and RpoC-GFP (transcription) are shown.

Fig.3. Synthetic genetic circuit using repressilator (upper), and in vivo oscillation of each reporter protein (lower).
文献 / Publications
Front Microbiol. 11, 786 (2020). mBio 10, 2, 00510-19 (2019). Plant Cell Physiol 58, 2, 279-286 (2017). J Gen Appl Microbiol. 62, 3, 154-9 (2016). ISME J 10, 5, 1113-21 (2016). FEMS Microbiol Lett 344, 2 138-144 (2013)
研究者HP
rohbayashires.titech.ac.jp