ISIR
The Institute of Scientific and Industrial Research, Osaka University
大阪大学
産業科学研究所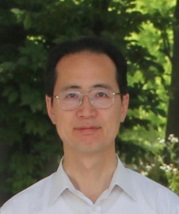 LAST UPDATE 2018/06/04
研究者氏名


Researcher Name

井上恒一

 Koichi INOUE

准教授

 Associate Professor

所属


Professional Affiliation

大阪大学産業科学研究所
The Institute of Scientific and Industrial Research, Osaka University

半導体量子科学研究分野

Department of Semiconductor Physics

研究キーワード


Research Keywords

ラマン散乱
グラフェン・カーボンナノチューブ
光物性
Raman Scattering
Graphene, Carbon nanotubes
Optical Physics
研究テーマ


Research Subject

ナノカーボン材料を用いた革新的デバイスの基礎


Basic studies of innovative devices using nano-carbon materials
研究の背景 Background
半導体素子技術は現代の生活において大きな利益をもたらし、不可欠なものとなっています。さらにナノカーボンのような新しい材料を用いて、革新的な電子素子の作製と評価の研究が重要となっています。
Technology of semiconductor devices brings us a large profit and becomes indispensable in modern life.

It is important to study the fabrication and characterization of innovative devices using newly developed materials such as nano-cabons.
研究の目標 Outcome
グラフェンやナノチューブといったナノカーボン材料は物性物理学上興味深い物質ですが、素子応用上も非常に有望視されています。そこで新しい作成法として、強いレーザー照射下のグラフェン形成法を研究しています。またグラフェンやカーボンナノチューブのラマン散乱による評価の研究も機能性をもったナノカーボン材料を作製するために行っています。
Nano-carbon materials, graphene and nano-tubes, are very interesting in material physics and very promising in the device applications. New growth methods of graphene under the strong laser irradiation are studied. Characterization of graphene and carbon nano-tubes is also studied by Raman scattering experiments for the fabrication of functional nano-carbon materials.
研究図
Research Figure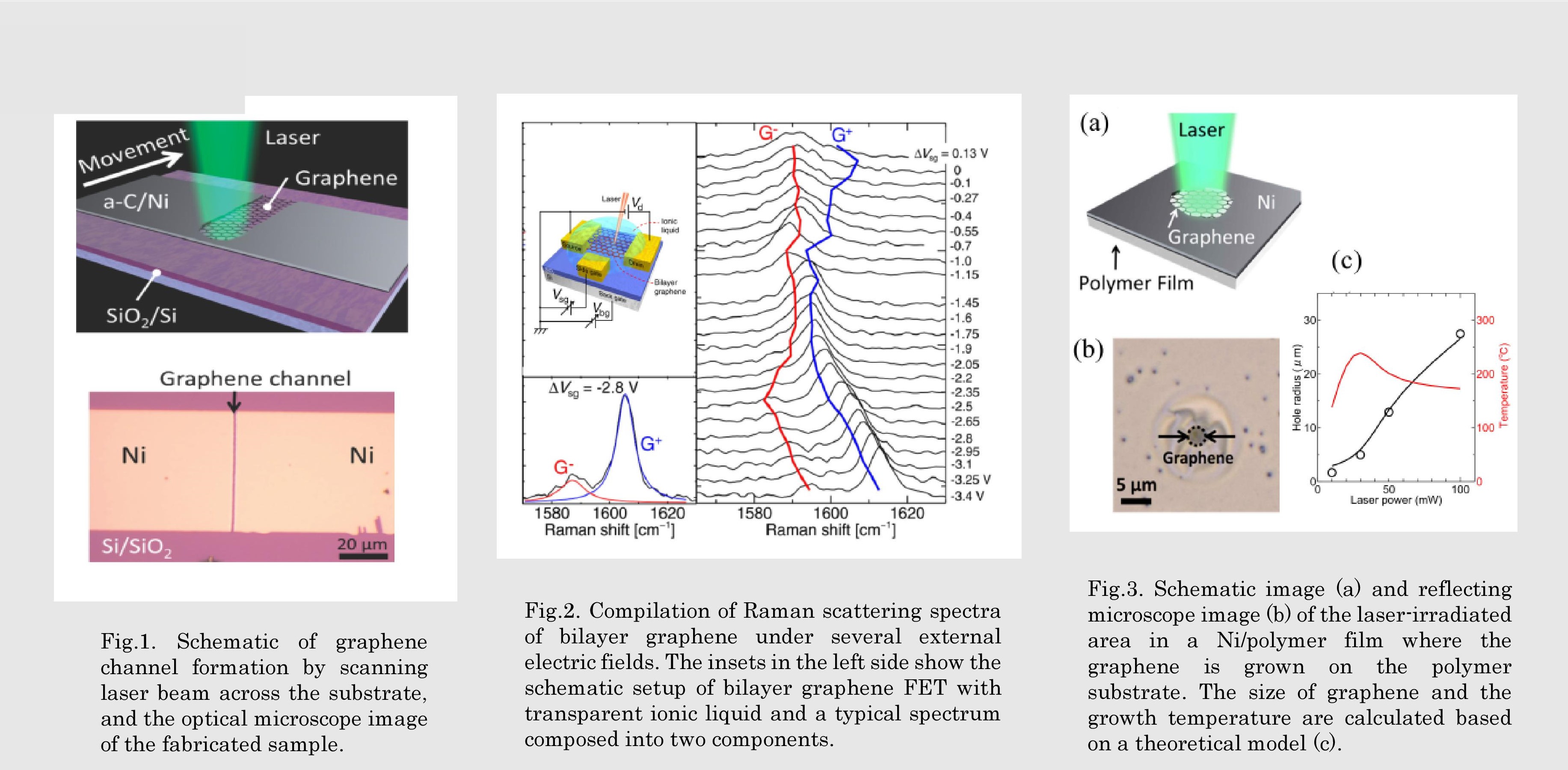 Fig.1. Schematic of graphene channel formation by scanning laser beam across the substrate, and the optical microscope image of the fabricated sample. Fig.2. Compilation of Raman scattering spectra of bilayer graphene under several external electric fields. The insets in the left side show the schematic setup of bilayer graphene FET with transparent ionic liquid and a typical spectrum composed into two components. Fig.3. Schematic image (a) and reflecting microscope image (b) of the laser-irradiated area in a Ni/polymer film where the graphene is grown on the polymer substrate. The size of graphene and the growth temperature are calculated based on a theoretical model (c).
文献 / Publications
Appl. Phys. Express 6, 105101 (2013). J. Phys. Soc. Jpn. 83, 034703 (2014).  J. J. Appl.Phys. 56. 075102(2017).
研究者HP
inoue-ksanken.osaka-u.ac.jp